Methodology
In creating a system for grading the public universities in Texas on their management of FGLI students, we organized a total of 19 measures into 4 categories.  The categories are Graduate Outcomes, Academic Engagement, Financial Management, and Interventions.  Each of the 4 categories are weighed equally, each making up 25% of the total grade.  Under each category are measures, defined below, that ScholarShot considers the most critical "Best Practices" for FGLI students to succeed in college.  We recognize that there are many methods to measure college retention and success, however, those listed below are considered by ScholarShot as the most essential to support FGLI students. 
We chose to only publish the universities that scored in the A-B range in order to highlight the positive ways that universities engage FGLI students, and still motivate all the schools to improve their practices.  As with similar surveys, the native scores for each university were curved.  In the case of the University Report Card, each university's native score was curved up by adding 10 percentage points.
Categories
The Graduate Outcomes category is quantitative, using measures solely from the Department of Education data.  These range from cost of attendance to post-graduation employment rates, but ultimately all measure how well FGLI students fare after graduating from the universities. 
The remainder of the categories are qualitative measures surveyed directly from the universities.  While there is a margin of error on the accuracy of the universities self-reporting, ScholarShot found no abnormalities or questionable responses and believes the universities answered the survey questions accurately.
The Academic Engagement category includes the measures that most directly support the students with their classes and academic success throughout college.  The Financial Management category includes the measures related to student financing and financial literacy along with loan management and access to emergency funds.  In the Interventions category, the measures seek to understand how well the university intervenes to help FGLI students deal with academic probation and mental health crises, as well as how well the university analyzes the reasons behind FGLI students dropping out.  Again, there are many other measures relating to student retention that were not considered for this report.  The goal of the Report Card is to expose the measures which, in the opinion of the author, are most important to ensure FGLI students graduate successfully and start the rest of their life in good financial condition.
Below, we list the measures for each of the four categories and their definitions.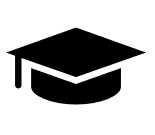 Outcomes 
| | |
| --- | --- |
| Loan Repayment Rate | The percentage of students originating from the lowest income bracket that are successfully making their loan payments five years after graduation |
| Median Debt | The median debt for students graduating 2016-17 |
| Total Cost | The average annual cost of attendance, including tuition and fees, books and supplies, and living expenses for all full-time, degree- seeking undergraduates who receive Title IV aid |
| Graduation | The positive or negative variance from the trendline of a regression analysis of low-income students' graduation rate and percentage of low-income students enrolled |
| Employment | The percentage of students who graduated that are employed or enrolled in graduate school one year after graduation |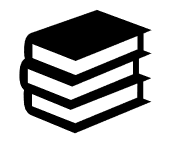 Academic Engagement
| | |
| --- | --- |
| Advisor to Student Ratio | Ratio of students per academic adviser at each university |
| Early Alert System | The percentage of classrooms utilizing an early alert system at each university |
| Response to Early Alert | How universities respond to being alerted that a student is performing poorly in classes |
| Time Limit for Professors | Do the universities have a mandatory time limit in place to return grades |
| Freshman Surveys | Using national, local, or no incoming freshman class surveys |
| Use of Surveys | How universities use the freshman survey results (general knowledge, identify students for remediation, assign support resources, understand study skills and habits) |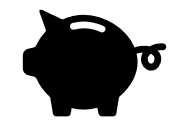 Financial Management
| | |
| --- | --- |
| Debt Program | Whether universities have a debt management or debt counseling program and whether that program is mandatory for all, some, or none of the students who take out federal loans |
| Emergency Funding | Do the universities have non-loan emergency funding available for students due to a temporary or unexpected hardship |
| Emergency Fund Requests Funded | What percentage of the requests made for emergency funds were approved for funding |
| Debt Cap | Does the university have a debt cap for undergraduate students at their university (not used in scoring as none of the universities reported their own debt cap) |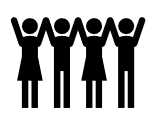 Interventions
| | |
| --- | --- |
| Probation Interventions | What kind of interventions do the universities make available to students on probation and whether any of these interventions are mandatory |
| Dropouts in Good Academic Standing | Do the universities track students who drop out but are in good academic standing |
| Mental Health to Student Ratio | The number of undergraduate students per mental health professional at the university |
| Mental Health Visits | How many visits, on average, a student makes to on-campus mental health services before being referred to an outside provider |
Comparing Other University Reporting Methods
There are numerous organizations that also report on how colleges compare to one another, most notably the US News and World Report and the Chetty Report on student economic mobility.  These reports collect a range of historical data to produce their reports.  The ScholarShot University Report Card has some similarity in that our Graduate Outcomes category (25% of the total grade) uses historical data on university performance.  The other three categories, however, (Academic Engagement, Financial Management, and Interventions) are quite different from any other survey and come directly from our experiences working with FGLI students at ScholarShot.  The data for these qualitative categories was acquired through a survey completed by the participating universities and measure practices and policies at each university that directly affect FGLI students and their chances to succeed, or not.  See our Best Practices section for more discussion of these measures.
University Participation
During our research, we requested that all 35 public universities in Texas participate in our survey.  Of these 35, 28 universities chose to participate including:
Angelo State University
Lamar University
Midwestern State University
Prairie View A&M University
Sam Houston State University
Stephen F. Austin State University
Sul Ross State University
Tarleton State University
Texas A&M International University
Texas A&M University-Central Texas
Texas A&M University-Commerce
Texas A&M Corpus Christi
Texas A&M-Kingsville
Texas A&M-San Antonio
Texas Southern University
Texas State University
Texas Tech University
Texas Woman's University
The University of Texas at Arlington
The University of Texas at Dallas
The University of Texas at El Paso
The University of Texas at San Antonio
The University of Texas Permian Basin
The University of Texas Rio Grande Valley
University of Houston-Clear Lake
University of North Texas
University of North Texas at Dallas
West Texas A&M University
We are grateful for each of these universities' willingness to participate and help create a better future for all students in Texas.  The following schools declined to participate and thus are not included in the Report Card: Texas A&M University-College Station, Texas A&M University-Texarkana, The University of Texas at Austin, The University of Texas at Tyler, University of Houston, University of Houston-Downtown, and University of Houston-Victoria.  These schools will have the opportunity to participate in future years so that students, parents, and counselors may have the opportunity to see what these schools offer to support FGLI students.