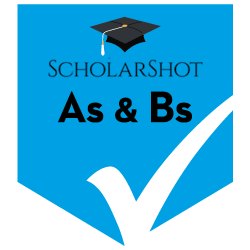 Introduction to the Texas Public
University Report Card
This report deals with a costly blind spot in Texas education.  This blind spot is the failure of our education system to transition first-generation, low-income students (FGLI) from high school to career.  Based on the Texas Education Agency (TEA) data, FGLI students represent half the students graduating from Texas high schools each year.[1]  The Texas Higher Education Coordinating Board (THECB) reports that 51.7% of students enrolled in our 4-year public universities are economically disadvantaged.[2]  Successfully making this transition means exiting poverty with the ability to earn a livable wage.  Failing this transition, however, means we return most of these deserving students back to a life of poverty or worse.
The lack of transitional support for this population means that as many as 9 out of 10 FGLI students enrolling in postsecondary institutions in Texas drop out.[3]  Today's workforce requires some postsecondary certificate to achieve a sustainable wage.  That means, when this population drops out, we are accepting a poverty wage in return for our K – 12 investment, and worse, we block these students from reaching their potential.  The high rate of FGLI dropouts works against our better interests as well as statewide initiatives such as TX60X30, whose goal is to have 60% of our population with some postsecondary credential by year 2030.  The THECB reports our current population with an associate degree or higher is 38.9%.[4]
This blind spot occurs because of systemic failings in three key areas, each with a significant impact on FGLI students.  As always, there are exceptions, but in general:
At Our High Schools – Our high schools tend to over-match FGLI students to universities where they are academically or socially unprepared and/or underfunded. While this feels good and makes the high school system look good, it is not in the best interest of our students.
At Our Universities – Our universities lack sufficient resources and supports to engage FGLI students so that they are successful in earning degrees. Instead, the majority of FGLI students drop out.  Our universities readily accept these students and their public funding, but too many FGLI students drop out with debt and no degree.
Our Public Policy – Many of our public policies for higher education are access oriented, such as the Texas top 10% rule, which gives students in the top 10% of the high school class automatic entry into certain universities. Lesser known is the top 25% rule, which requires universities to accept the top 25% of students.  While well-meaning, these rules assure a large number of students, including many who are FGLI, get enrolled in universities not knowing they are unprepared, underfunded, or both.
On this final note, a study by the BAIN Inspire Group shows the 6-year graduation rate for recipients of the TEXAS Grant (public university grant) returns a negative eight (-8%) ROI.[5]  If we can improve the graduation rate to 65%, which is the TX2036 goal[6], the TEXAS Grant returns a positive 12% (+12%) ROI, a respectable return.  .  Our state legislators and taxpayers, for many reasons, should particularly want to improve the degree completion rate and deliver a positive return on this public investment.
This FGLI Report Card is the first of its type, leveraging a combination of national US Department of Education data and direct survey responses from the public Texas universities.  The survey includes best practices by the author to grade the public universities in Texas on engagement, interventions and outcomes of their FGLI students.
We have created The Texas Public University Report Card ("Report Card") with three objectives:
To inform and encourage advisors, parents, and students to consider schools that are graded higher at engaging FGLI students to and through graduation and consider carefully when recommending those that grade lower.
To encourage all Texas universities to improve their practices supporting FGLI students. FGLI students are more than half of students enrolling in universities and the majority of the students receiving public financing.  Both our workforce and our FGLI students desperately need these degrees.
To motivate our state legislators, who fund over $350 million per year in the TEXAS Grant (over $1 billion when combined with the federal Pell grant and loans), to alter their model of distribution from school demand to school performance.
The Report Card lists, in ranking order, the public universities in Texas that have performed in the A-B range with FGLI students on an A-F scale.  There are two pages to the Report Card:  a summary page and a Category Detail page.  Online users can sort by column, region, or grade, or select one or more universities to compare.  We expect most users will want to focus on the Category Detail page to select and compare schools based on one or more of the Categories.  In addition to the Report Card, in the section titled Best Practices below, we highlight specific practices that Texas universities are implementing to effect better outcomes for our FGLI students.  Some of the universities listed here did not make the A-B list, however, these are best practices which all the universities should want to consider employing.
About the Author and
FGLI Students at Our Universities
The Report Card is produced by ScholarShot, a nonprofit organization based in Dallas, Texas.  As an organization, ScholarShot has worked with FGLI students since 2009, counseling them on college choice, financial options, and academic coursework. Through this work, SholarShot has developed a proven formula to help FGLI students exit poverty with bachelor, associate, and vocational degrees at an unprecedented 96% graduation rate, and with less than 1/3rd of the debt of fellow graduates.  This is in stark contrast to the state's average in which as many as 9 out of 10 FGLI students enrolling in college drop out.[7]
ScholarShot meets with hundreds of North Texas FGLI students each year, receiving over one thousand applications for its services annually.  Understanding the mindset, strengths, and vulnerabilities of FGLI students is critical to understanding the methodology and approach of this Report Card.  To do so, consider two FGLI students who ScholarShot met with, identified here as Eric and Derek, African American siblings, a year apart.  Both graduated from the same public high school, in the top 20% of their class.  Both had FAFSA EFC scores of "0," meaning $0.00 expected family contribution toward college.
ScholarShot met Eric in his senior year of high school.  He had been accepted to several four-year universities based on class rank and was being coached by his high school counselors to go this route.  After meeting with ScholarShot Academic Managers, Eric agreed to make a 2-year start due to his financial limitations and the need for writing and reading remediation.  Eric also needed to work about 20 hours a week to get by.  Within a total of 5 years, Eric had transferred from community college to one of those large public universities where he graduated with a BS in Marketing and Business.  Eric was the first in his family to earn a postsecondary credential of any type.  Today Eric makes over $40,000 at a bank and owns his own car.
Derek was not so fortunate.  He was also coached by his high school counselors to avoid community college and attend a 4-year university that advertised its outreach supporting FGLI students.  Derek followed this plan, against the advice of ScholarShot, finished his freshman year on academic probation, and was expelled in his second year based on academic performance.  As a result, Derek's grants were frozen, and he left school with over $15,000 in debt.  Derek owed his departing school several thousand dollars, preventing him from re-enrolling elsewhere.  Several years later, Derek has been working odd jobs at around $12/hour, a poverty wage.  His credit rating is poor, and he is in default on his student debt.
Eric and Derek are clearly just two individuals; however, their circumstances represent the majority of the broader FGLI population attempting college in Texas.  Their outcomes, particularly for younger brother Derek, represent what is wrong with our current model for high school to career guidance.  Of the several hundred FGLI students ScholarShot advises each year, listed below are observations that ScholarShot finds are prevailing practices in Texas:
Both young men earned below 900 on their SATs, well below the remedial threshold score of 1080 at community college. Despite this, both were pushed by high school advisors to attend four-year schools, not knowing they were unprepared and underfunded.  This is the prevailing tendency of our high schools.  That is, using class rank rather than national standards of college readiness, like SAT or ACT scores, to advise our students.  The effect is over-matching students in universities where they risk high debt and low rates of success.
The support systems of our universities predominately rely on students' initiative to advocate and intervene for themselves. FGLI students by and large, have not had the chance to learn this skill and instead respond to challenging circumstances with a "fight, flight, or freeze" mentality.
Most FGLI students exhibit a high degree of grit and desire to prove themselves, making them vulnerable to overmatching. The prevailing advisement model, however, lacks a full view of the academic, financial, or social/emotional fit of university choices, and the long-term, negative risks of debt are overlooked.
Many FGLI students are told to "max out" their debt in order to afford a 4-year or named university.
The majority of our state's FGLI students, by no fault of their own, are not succeeding in the current state of our public universities.
Earning a career-ready postsecondary credential is a key step for students from the FGLI population to exit poverty and reach a sustainable career.
The final item above is an achievable objective for the majority of our FGLI students, and one desperately needed for the growing demands of our workforce.  This is the primary objective of the Texas Public University Report Card.
ScholarShot acknowledges that the number of FGLI students it advises are a fraction of the roughly 200,000 FGLI students graduating from high schools each year in Texas.[8]  While ScholarShot believes its small sample of FGLI students represent the overall FGLI population, there are always exceptions.  ScholarShot also acknowledges that the measures making up the Report Card do not represent all the interactions or outcomes at all of the public universities.  ScholarShot contends, however, that the Report Card represents a new standard by which to measure and assess how well our public universities engage, or not, our FGLI students with the intent of them succeeding in earning a degree.
[1] See TEA 2018 Comprehensive Biennial Report on Texas Public Schools, page 41, showing 47.7% of Texas high school graduates economically disadvantaged.  Major metropolitan districts have 80-90% economically disadvantaged.
[2] THECB 2019 Texas Public Higher Education Almanac, page 12.
[3] IBID, pages 27 – 89.
[4] IBID, page 5.
[5] BAIN Inspire study for ScholarShot produced December 17, 2018.
[6] See Texas 2036, marking Texas' 200th year anniversary at www.texas2036.org.
[7] Based on THECB, IPEDS and ScholarShot data.
[8] Based on TEA reports.