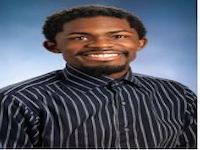 Raymond Williams, Texas A&M University-Commerce, Bachelor of Arts, 2019
Community has been a major driving force in Raymond's college career. After Hurricane Katrina drove his family out of New Orleans in 2005, Raymond and his family, which consists of his mother and sister, made their home in Texas. Like most high schoolers, Raymond began to wonder what his future would be like. He knew he wanted to go to college however he also knew loans were not part of the plan. That's when he found ScholarShot. With their help, Raymond was able to attend Texas A&M University – Commerce once he graduated from Williams Preparatory. ScholarShot was not only able to help him financially but their support allowed Raymond to learn how to manage his finances.  
Even before he began his college career in Commerce, Raymond knew he wanted to change his community for the better, so he decided to pursue a degree in sociology with a minor in management. His interest in community manifested outside of his studies. Raymond had a strong interest in connecting and communicating with other students. However, he found networking with students difficult at Commerce. The Academic Managers at ScholarShot were able to help Raymond make those connections and provided him with the support he needed to make informed decisions while in school.
Raymond is now working full-time at his alma mater, Texas A&M University-Commerce. An advocate for versatility, Raymond pursues other interests such as photography and real estate investments.  
His experiences at his university have allowed him to help his sister and mother become aware of the opportunities available to them. He encourages current college students to take advantage of resources offered at their colleges in order to make the most out of their collegiate experience.