Comparing the Results: 2019 to 2020
While not all of this year's results are comparable to last year's results, either because we did not have the measure last year or the question changed considerably, it is important we look at the longitudinal progress of the measures we can compare.  Overall, the changes from 2019 to 2020 have been positive and if they continue to move in the right direction, we will see graduation rates for FGLI students rise in the future.
Academic Engagement
Students per Academic Adviser
The number of students per academic adviser has dropped slightly since 2019, which indicates a positive trend toward more individualization for students.
Mandatory Time Limit
for Professors
The graph on the right illustrates the percentage of universities mandating a time limit policy for professors, either university-wide or departmentalized, has increased from approximately 7% to approximately 23%.  This trend indicates that universities are evaluating the way university courses and professors have operated for many years.  Hopefully, this positive trend means universities are focusing more on student success rather than professor autonomy.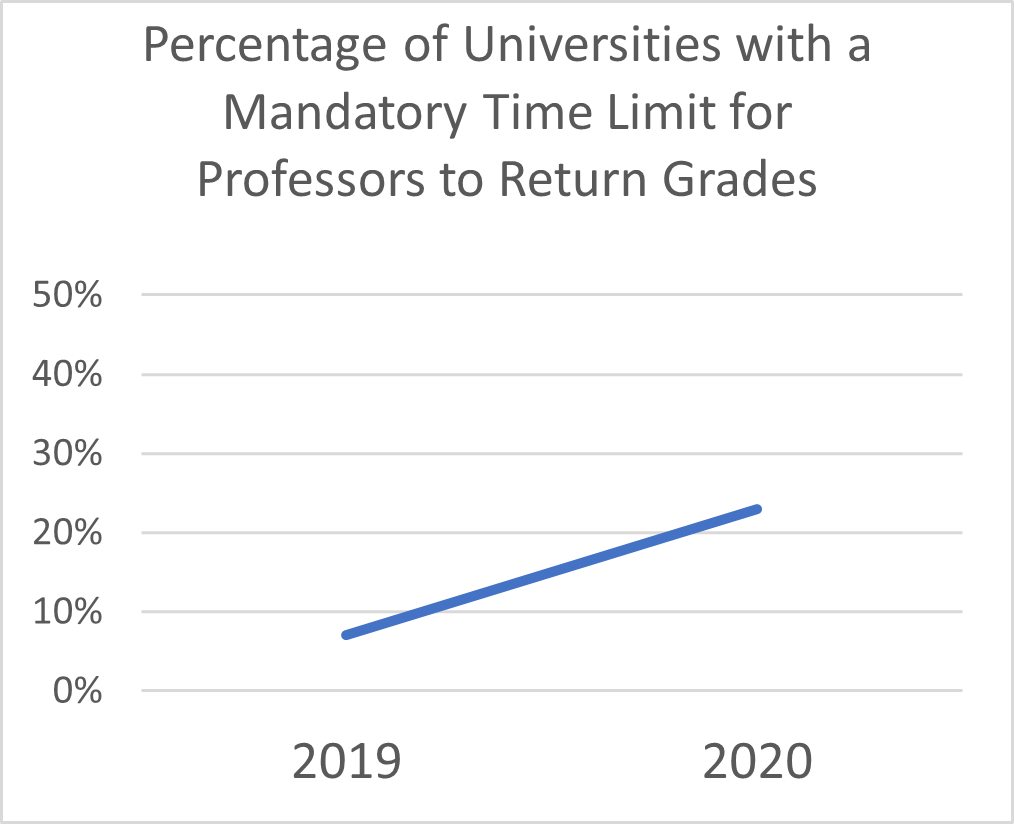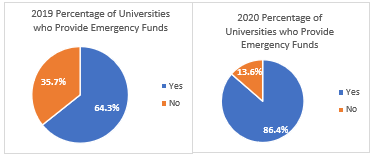 Financial Management
Emergency Funds
The pie charts above show there is a positive trend in universities having emergency funds available to students.  When surveyed in 2020, 86.4% of the participating universities provide non-loan emergency funds to students due to a temporary or unexpected hardship versus only 64.3% in 2019.
Student Services and Interventions
Tracking Students who Drop Out
in Good Academic Standing
The graph to the right shows the percentage of participating universities that are actually tracking whether a student who drops out is in good academic standing.  The progression trends positive with a higher percentage of schools tracking in 2020 versus in 2019.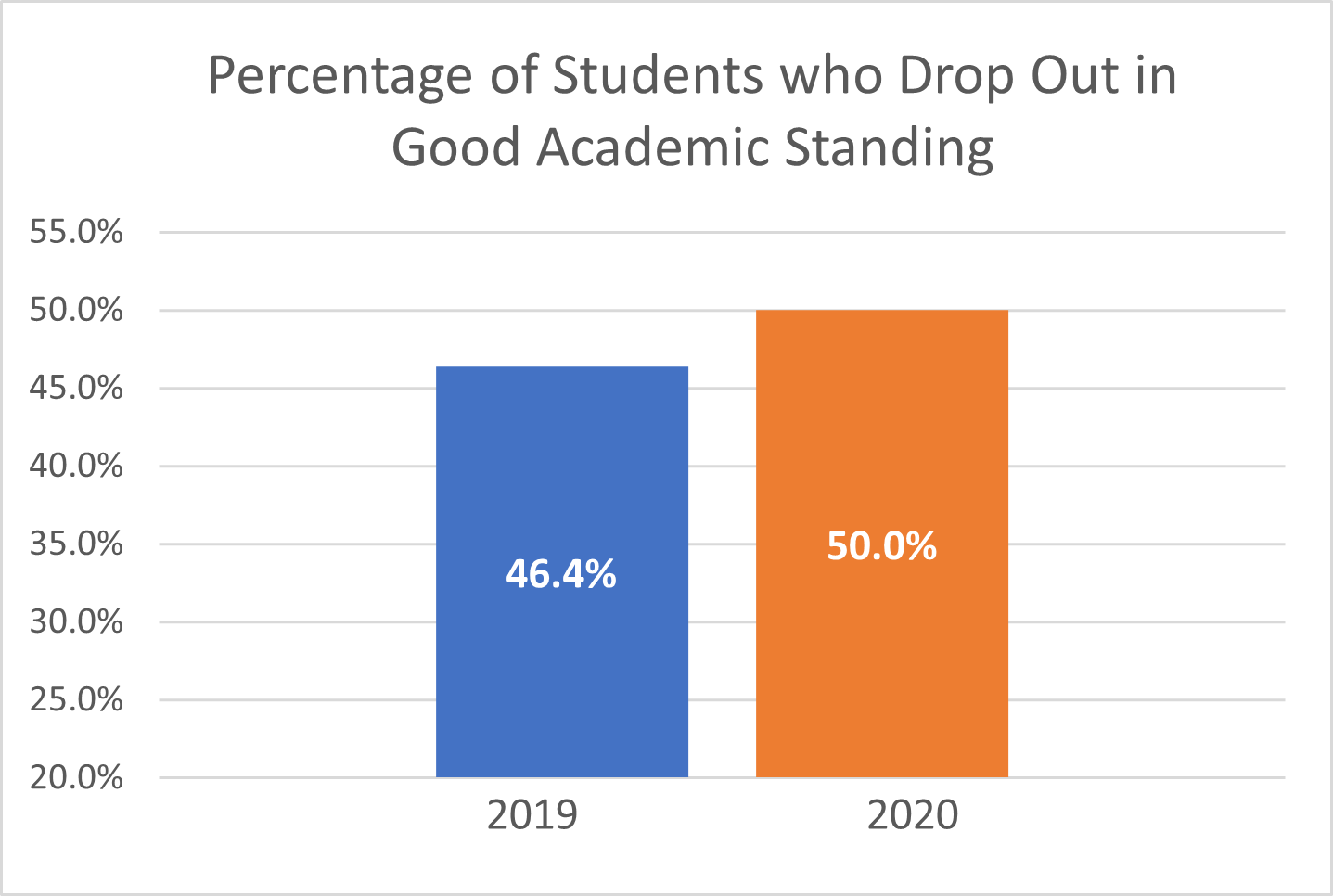 The graph to the right displays that a smaller percentage of students who are in good academic standing are dropping out in 2020 versus in 2019.  This downward trend is good because it means that less students are dropping out for non-academic reasons like financial trouble or family issues.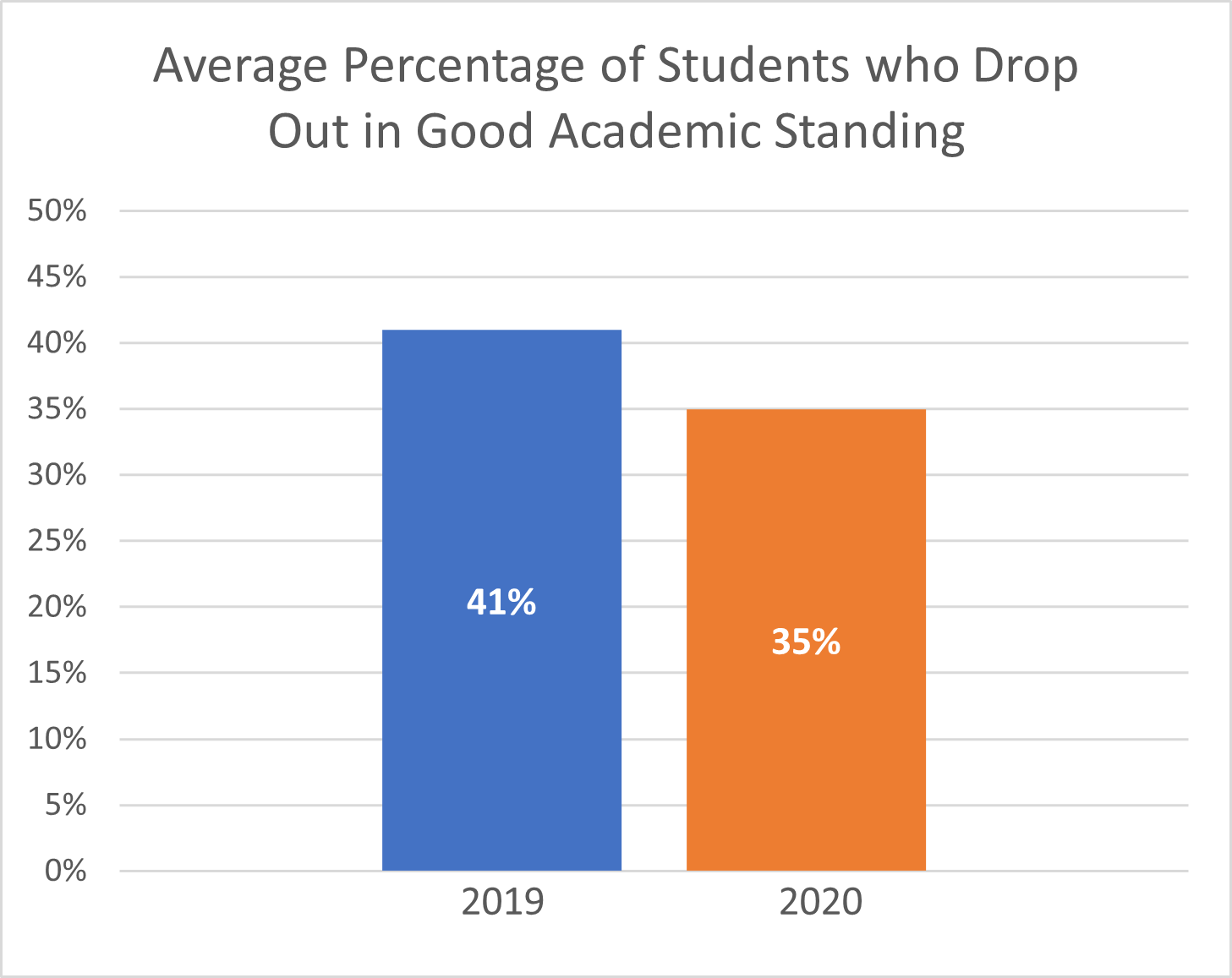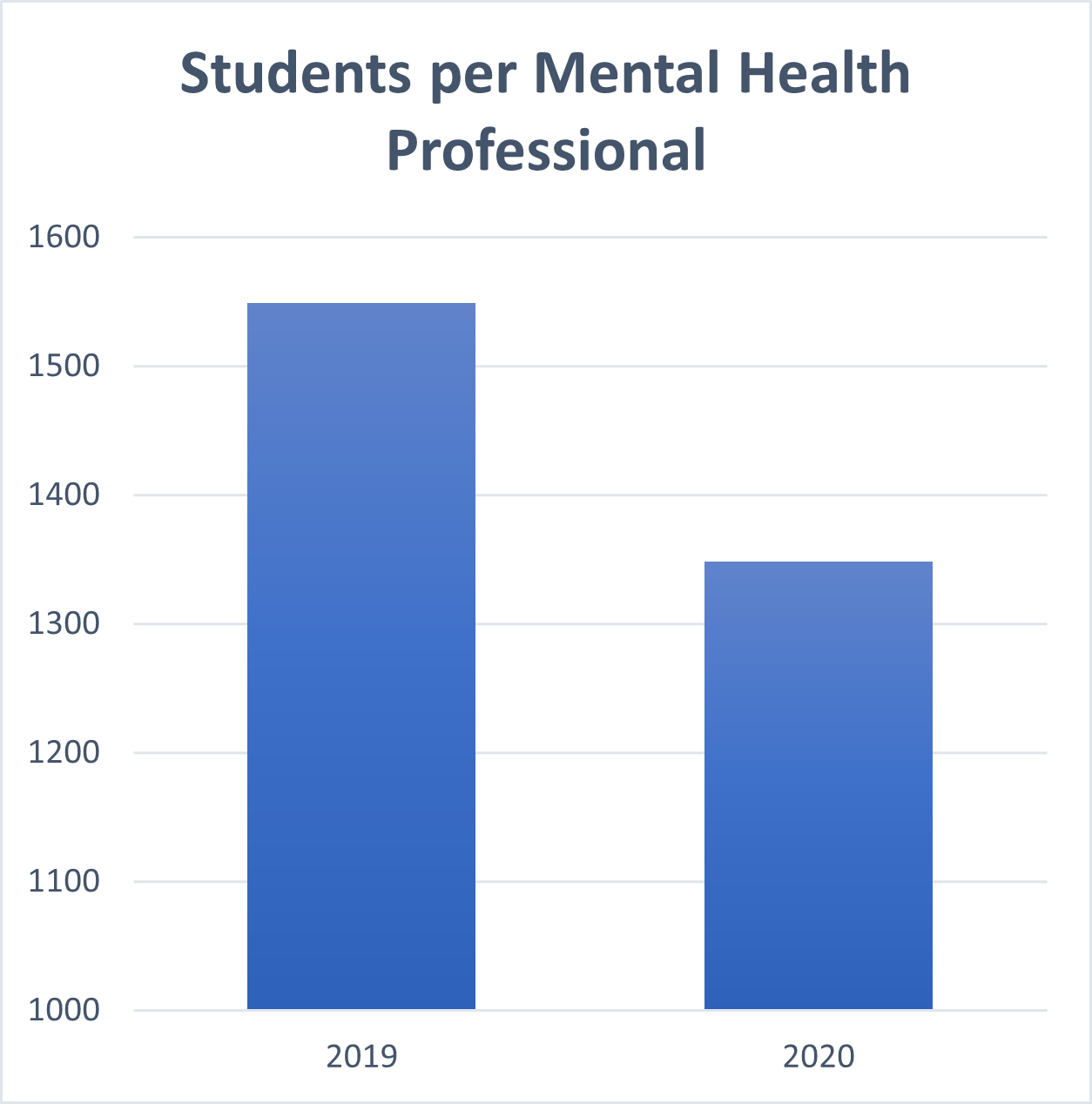 Students per Mental Health Professional
The student per mental health professional ratio has decreased since 2019, meaning there are more mental health professionals for the students.  This is a positive trend that allows students easier access to and less wait time to see mental health professionals.  Mental health continues to be important to college students who are dealing with difficult adjustments with school and often being far from family.  During Covid-19, access to mental health services is especially important for our FGLI students who are dealing with additional obstacles.