Apr 2019
Corporate Event
The HR and Lending Departments of Independent Bank in McKinney hosted our Scholars for a Corporate Event. Our students learned how to craft resumes, interview tips and financial literacy. Special thanks to the incredible staff that took to the time to help our students.
Jan 2019
Mentor Training
ScholarShot hosted a new Mentor Training for Teach For America alums & Toyota staff members! These individuals expressed interest in helping our Scholars by offering career advice, academic assistance and encouragement in tough times. As a mentor, these professionals commit to assist their mentee reach college graduation and earn a job afterwards. We are so excited for their eagerness & cannot wait to hear about their experiences!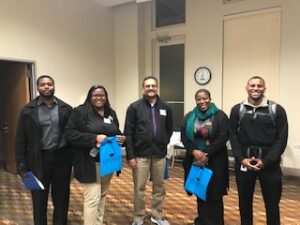 Nov 2018
Mentor & Mentee Event
ScholarShot hosted another Mentor & Mentee event at a Dallas Stars game. The game was 0-0 until overtime, but then the Stars won! We were excited to witness this victory & grateful for the mentors and Scholars that joined us.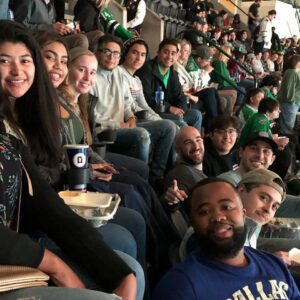 Sept 2018
North Texas Giving Day
We raised $193,000 on North Texas Giving Day, which is up 60% over last year's giving.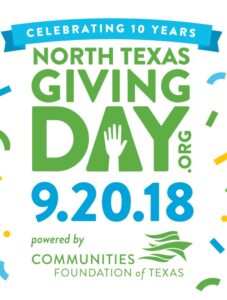 Aug 2018
D CEO Nonprofit & Corporate Citizenship Awards
ScholarShot was named honoree in the Social Enterprise category at the 2018 Award Ceremony! We are honored for the recognition & will continue to persist in our work for college completion among all first generation students!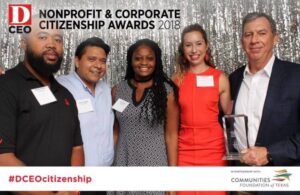 July 2018
AT&T Impact Day
The NETwork DFW & Hacemos Dallas hosted a career development day that are Scholars were blessed to attend. Volunteers from AT&T assisted our students with resume building and interview skills. Our Scholars were also fortunate to listen to a panel of AT&T professionals and interns that provided insight into career readiness.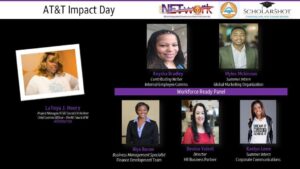 June 2018
ScholarShot Cook In
ScholarShot board members, staff, mentors and graduates gathered to welcome 48 new Scholars and to celebrate the accomplishments of our current Scholars at our Annual Cook In.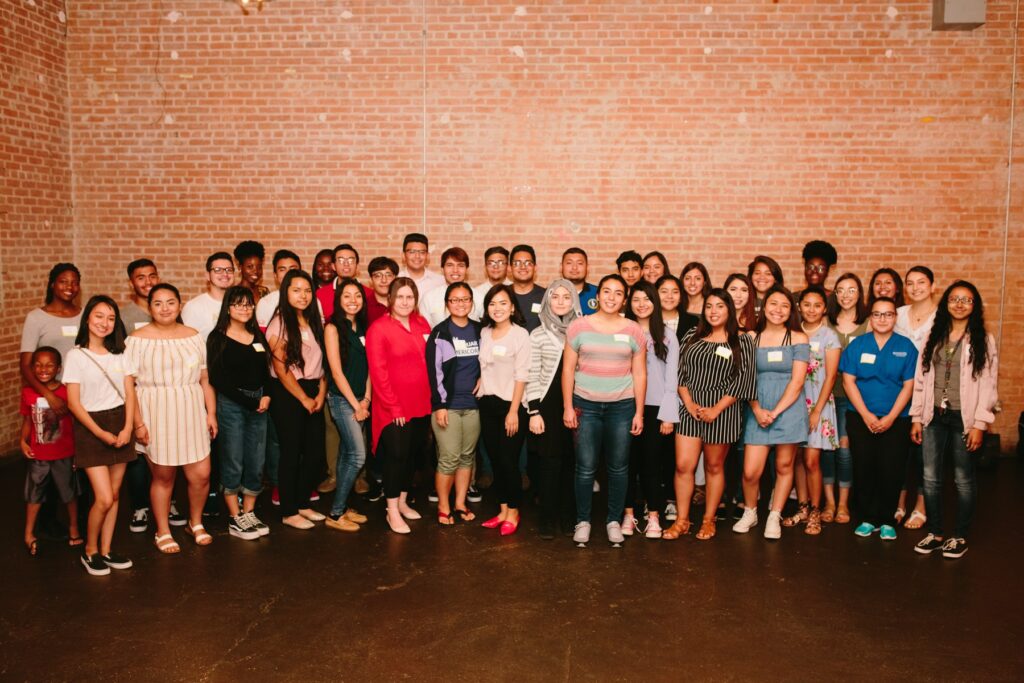 Mentor & Mentee Event
ScholarShot hosted our second Mentor & Mentee gathering of the year at Can You Rob the Bank? Escape Room. Although we were not successful in robbing the bank, we got pretty darn close.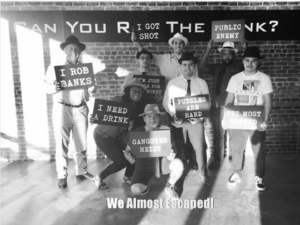 April 2018
Inaugural Graduate Luncheon
ScholarShot celebrated our Graduates at the first ever Graduate Luncheon. We were blessed to hear from ScholarShot Graduate, Estefania Alcantar; Keynote Speaker & Superintendent of Dallas ISD, Dr. Michael Hinojosa; and Unsung Hero of Education, Ms. Mary Louise Ludt. Also, special thanks to our emcee, Mr. Todd Williams. The amount of support our Graduates & Scholars receive is appreciated & we are grateful for the community partners & Board members that attended!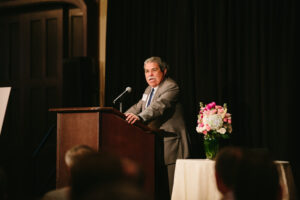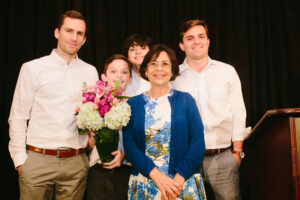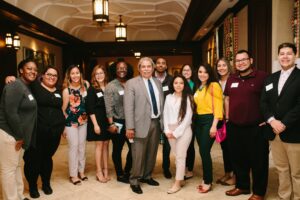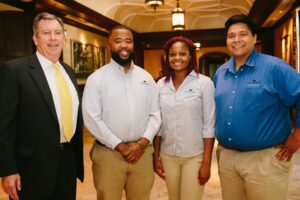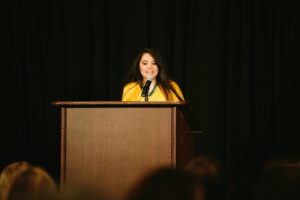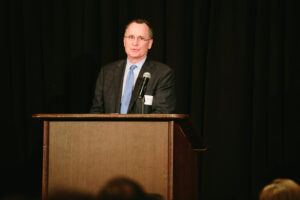 CBS News Story
ScholarShot was featured on CBS 11 News after our BIG win! Check out our feature here!
Social Innovator of 2018 – One Up the Pitch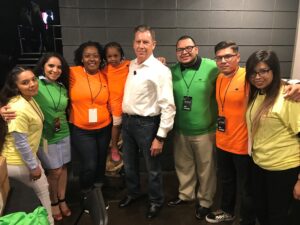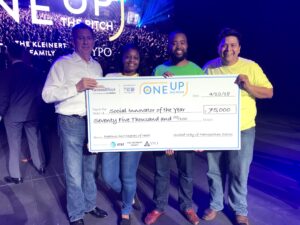 ScholarShot competed at this year's One Up the Pitch & was named Social Innovator of 2018 by the judges. We are blessed to have received this recognition along with a $75,000 grand prize! Click here for a quick recap!
March 2018
Mentor & Mentee Mixer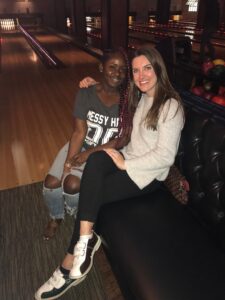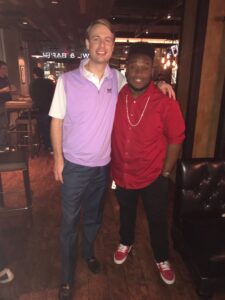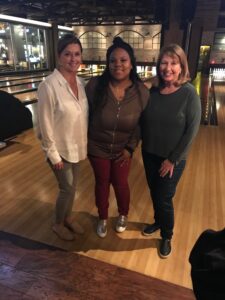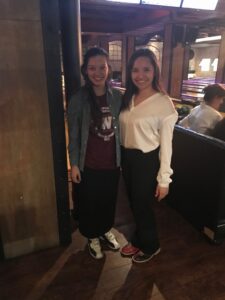 ScholarShot celebrated our Scholars & Mentors with a evening at Bowl & Barrel. There was plenty of bowling, food and fun! We are so grateful for the wonderful relationships our mentors have with our students. Their impact is essential to the success of the ScholarShot program.
In Dallas, We Are Setting Up Our High School Students to Fail – Op-Ed Piece by Executive Director, Dan Hooper
February 2018
ScholarShot receives a record number of 673 applications to fill 50 awards for the 2018 ScholarShot cohort.
January 2018
ScholarShot was one of three non-profits picked by the Dallas Foundation to compete for the Pegasus Prize.
December 2017
 ScholarShot finishes another record year of growth in revenue, graduates and new Scholar enrollment.  ScholarShot made 95% of its 2017 budget raising over $810,000
October 2017
One Up the Vote – Week 4 Winner!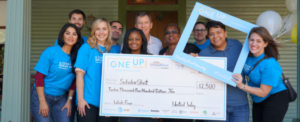 One Up the Vote was a month long campaign ran through United Way of Metropolitan Dallas. As one of seven fellows, we were to use our social media channels to generate the most weekly votes to be eligible for a weekly $12,500 prize and the grand prize of $50,000! Through the help of our donors, scholars and community partners, we were able to win the last week's challenge of increasing the number of voters from Week 3 to Week 4! Watch the video of when United Way surprised us with our $12,500 check 
here
!
Discover the REAL About College!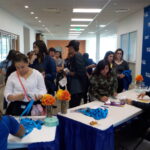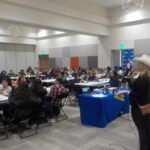 On October 17, ScholarShot hosted a college planning event at the State Fair of Texas. We interacted with over 70 HS seniors from Dallas County schools! This program included FREE fair entry, food, prizes & FREE fair coupons for every student! The students definitely had a great time and learned about planning for college using the ScholarShot model
June 2017
Annual Cook-in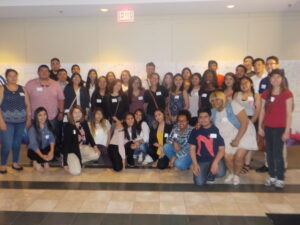 We celebrated our incoming and current Scholars at our annual cook-in! We invited community partners, board members and donors to participate in this special occasion. ScholarShot welcomed 40 Scholars to the 2017-2018 cohort!
Ground Floor Fellow
 Through a rigorous and highly competitive process, ScholarShot was chosen as one of ten fellows for Ground Floor. Ground Floor is a program (through United Way) that invests funding and resources for start up organizations. Dan, our Executive Director, will be partnered with Ground Floor mentors that provide helpful problem solving to assist in the advancement of ScholarShot.